We specialize in Alternative Kitchen Solutions as compared to designs that use standard built-in cabinetry.
Please visit our Learning Center and our Blog and Press Room to find articles that show how these products can be used to form alternative kitchen solutions. For example, the following Learning Center article is a quick introduction to the Kitchen Workstation Furniture concept (using real kitchen furniture to create an unfitted kitchen). Or take a digital tour of our original Showroom!
YesterTec's exquisite Workstations define a new standard of luxury in kitchen design.
Throughout the website, you will see many workstations that conceal ovens and cooktops. That is because YesterTec's U.L. Listed technology allows the 'hot' appliances to be safely concealed when they are not being used. Though most cabinet manufacturers have been hiding refrigerators and dishwashers for decades, YesterTec is still the only manufacturer that has a U.L. approval to conceal the 'hot' appliances.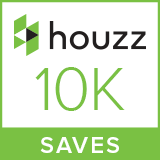 Our experience in design can help you create a multi-functional room that is guaranteed to become the heart of your home!

Please take a look at our Archive of Newsletters to stay current with our most recent ideas.
You can discover more about our Alternative Kitchen Solutions from the many informative Videos on YouTube's YesterTec Channel!